The Restoration of a Prodigal Son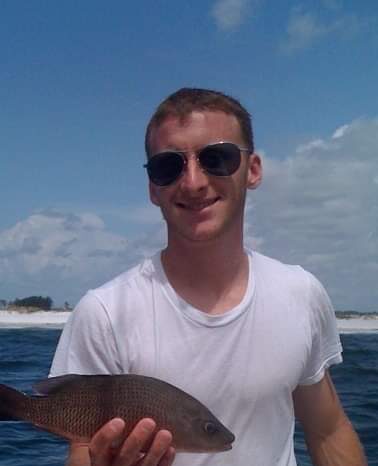 I was saved at the age of eight. At times throughout my life, I was close to the Lord. My parents surrendered to be missionaries to China when I was eleven years old. It was an exciting time, and we reached the mission field in January of 2001. I was on fire for God. I even led a man to Christ in the first few days of being on the mission field. Unfortunately, some circumstances in the US forced us to come home for about 9 months in the beginning of 2002. I was enrolled in Christian school and ended up hanging out with a group of kids my age that had no desire to live for God. I started getting into trouble and when we got back to China, things only got worse. For a 15-year-old backslidden child, a country like China is the "perfect" place to live. No minimum age for smoking or drinking allowed me to get whatever I wanted without even having to have an adult buy it for me. Over the next several years, I got further away from God and deeper into my destructive habits. Within days of graduating from high school, I moved back to America, stopped hiding my habits, and dove headfirst into a life of partying. 
Some time after moving back to the states, I got into a relationship with a former high school crush. We were terrible for each other, and she eventually called it quits. I went through severe depression, and I started to realize that I hated being sober. I remember thinking it was impossible to enjoy life unless I was drunk or high. The things I had been doing for fun quickly morphed into a way to avoid dealing with my emotions. I started getting into heavier drugs, and eventually almost overdosed. That night, I decided to take a vacation to Florida to visit my parents and siblings. While I was there, I went to the church my parents attended and saw a beautiful girl named Katie. I realized I had no desire to marry a girl like the ones I'd been dating. I knew in my heart that I wanted to marry a girl like her. 
After a few weeks in Florida, I went back to Missouri to continue the life I was living, but I realized very quickly that it wasn't fun anymore. I was now just as miserable partying as I was sober. Just like the prodigal son, my life of "fun" had turned into an unmitigated disaster. I called my sister and told her I wanted out. Soon after, I hugged my friends and Missouri family goodbye and moved to Florida to live with my sister, Heather. I cannot express how thankful I am for the influence she had on me. She was probably the only reason I stayed in Florida. She was patient and kind. She took care of me, made my lunches, and always encouraged me to try to do right. Without her influence and support in that first year, I believe I would have moved back to Missouri.  
My first year in Florida was spent pursuing Katie, not God. Although I had removed myself from the situation, my heart hadn't truly changed. I was still smoking cigarettes and drinking every time I had the opportunity. I was attending church faithfully, but it was really only to get closer to Katie. One day in August of 2008, after God had been dealing with me, I realized that my heart was still in the wrong place. I had moved away from my influences, but all of my old desires were still there. I decided right then to stop everything and to give my life back to Christ. I told God that I was done chasing Katie, and that the only thing I wanted was to get closer to Him. I quit smoking and drinking and I gave my life back to God. I immediately started seeing His blessings on my life again! For the first time in 6 years, I had peace! Life was enjoyable again! I no longer felt that there was something missing. Another amazing thing happened—within two weeks of my commitment to God, Katie became my girlfriend! I couldn't believe it. She didn't know I had still been secretly living a double life up to that point. She just wasn't interested until I committed my life to Christ. It was as if God wouldn't let me be with her until I surrendered to Him. 
Since then, God has richly blessed our lives. Katie and I were married two years later in 2010, and we now have 3 awesome sons who have all trusted Christ! We attend a great church along with our parents and several siblings, and God has even allowed me to work from home for the majority of our sons' lives! I'm so thankful for the change that God made in my life, and so very grateful for how long-suffering He is. I was a horrible witness for Christ for several years, but He still kept me safe and allowed me to return to a great relationship with Him.
My favorite passage is Luke 15:17–27. Verse 20 says, "And he arose, and came to his father. But when he was yet a great way off, his father saw him, and had compassion, and ran, and fell on his neck, and kissed him." God did this very thing for me! He saw me coming and He ran to meet me! He showered me with blessings, and He will do the same for you! What an awesome God!
Questions about what you've read?
If you would like to speak to a pastor about how you can come to know Jesus Christ as your personal savior, please fill out the contact form below.